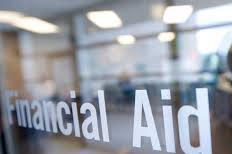 It's July and Fall college semesters start in a month or so.  And while parents are shopping for dorm necessities, they are also fretting about how they are going to pay tuition for the next four (or more) years.  One of my favorite quotes from a parent of a college student is that "paying tuition is like buying a luxury car every year and then immediately driving it off a cliff."  That is how most parents feel.  The expense is daunting and there is no immediate ROI.
Have you provided your clients' with the best strategies to handle the expense?  Below are links to some articles and resources that you might find helpful when helping parents plan for their child's education.
These are just a few of my favorites.  If you have others that you would like to share please let me know.  Also, if you have specific questions about paying for college, feel free to forward them to my web editor and I will try to answer them in future InSights blog and/or Audio Insights posts.
Brett